HANDMADE MUSIC FOR MACHINES
---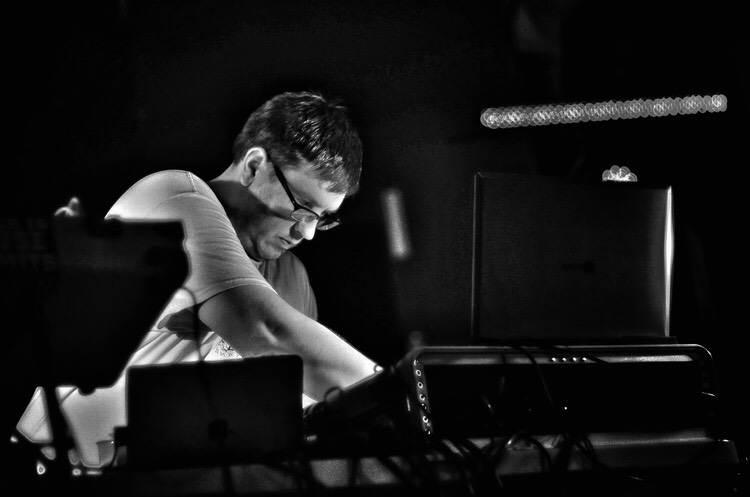 ---
onewayness is Adam Holquist, a composer, improviser, and multi-instrumentalist from Erie, Pennsylvania. He uses guitars, pianos, analog and digital synthesis, spoken word and field recordings, and a variety of hardware and software tools to create atmospheric and textural music which draws influence from a variety of sources. These may include: ambient, drone, minimalism, post-rock, and vintage and contemporary electronic 'listening music'.

Adam tours regularly, perfoming at festivals, galleries, cafés, dive bars, art spaces, basements, and the occasional laundromat throughout the US and in Canada, and has released over a dozen albums and EP's.

In addition to recording and performing as onewayness, Adam is a member of the duo embral, with longtime collaborator Charles Shriner [dRachEmUsiK], and also regularly performs in both composed and improvised group settings with a variety of local and global collaborators. Adam is also the curator of the electroFLUX experimental music series, which presents creative music from local, regional, and international artists at various Erie venues.

[Photo: Elaine Marschik]

---